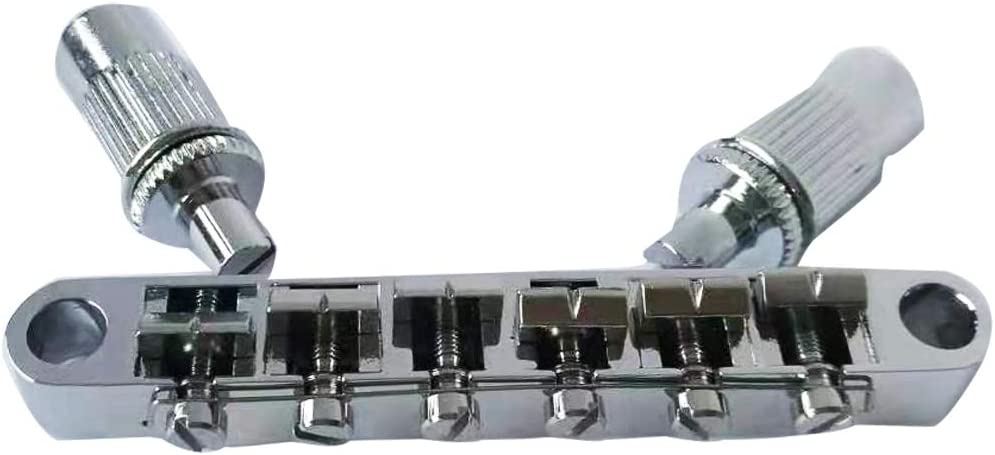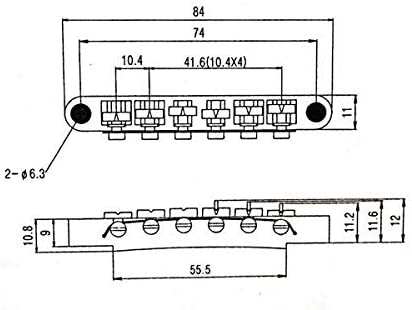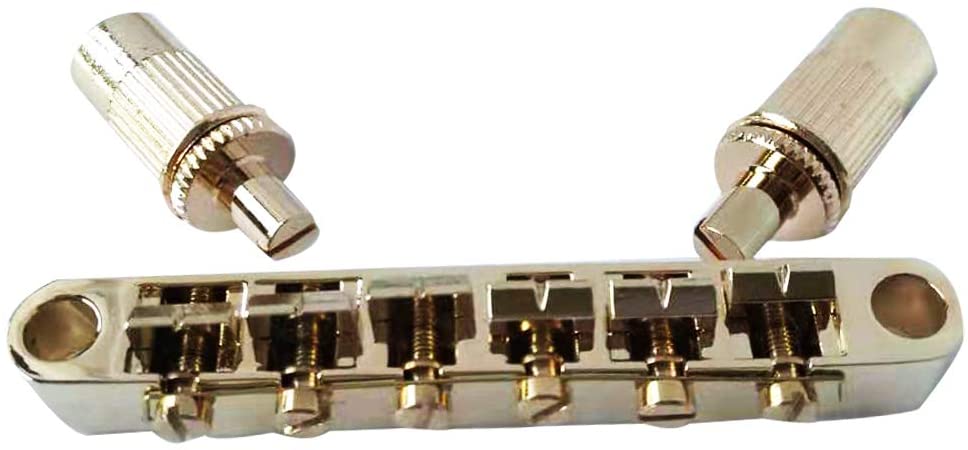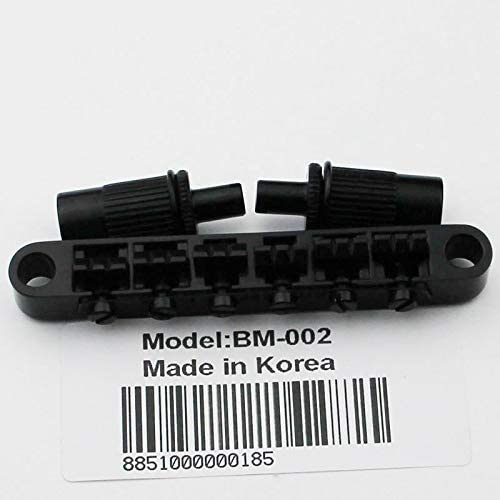 Guyker Guitar Tune-O-Matic Saddle Bridge with M8 Threaded Posts Compatible with Gibson EPI Les Paul SG Dot Style 6 String Electric Guitar Replacement Part (BM002)
ABOUT PRODUCT
DESCRIPTION
ADDITIONAL INFOMATION
Benefits:
- The addition of saddle bridge greatly reduces instances of string breakeage. While also simultaneously increasing
sustain and tuning stability.
- High stability saddle retention rings to eliminate saddle rattle.
- Tune-O-Matic style bridge with saddles for increased tuning stability, higher sustain and less string breakages.
- Guyker Tunematic bridge features individual saddles, and the high stability "E" saddle retaining clips.
- Ideal replacement bridge fits for Gibsons, Epiphone Les Paul, ES335, SG, DOT or any 6 string guitar that has
this setup.
Features:
- Fully adjustable saddles for harmonics with smooth working rollers.
- Replacement/upgrade bridge with posts for Tune-o-matic style 6 stringed instruments.
- Easy to install and convenient to use.
- Made of high grade zinc alloy material, durable and sturdy.
- 3 Colors Available: Golden, Chrome, Black.
Specifications:
- Bridge Size: 84 x 11mm / 3.31 x 0.43 in
- String Spacing: 10.4mm / 0.41 in
- Bridge Post Spacing: 74mm / 2.91 in
- Bridge stud insert diameter: Φ6.3
- Model Name: BM002
Package included:
- 1 x BM002 Tune-O-Matic Bridge
- 2 x Studs
Follow
Be Among the Thousands of Satisfied Customers
Add a photo with the hashtag #guyker_guitar