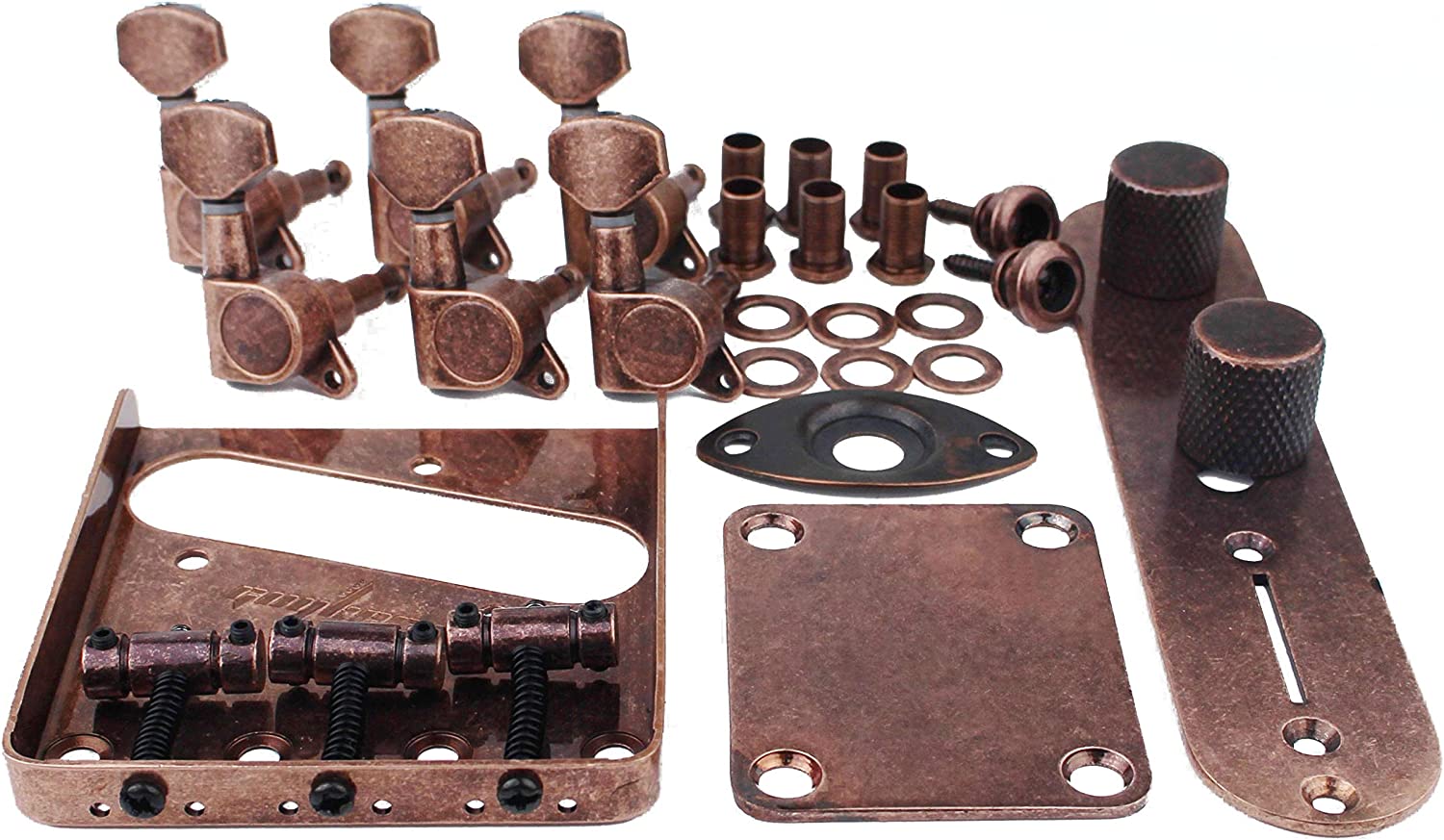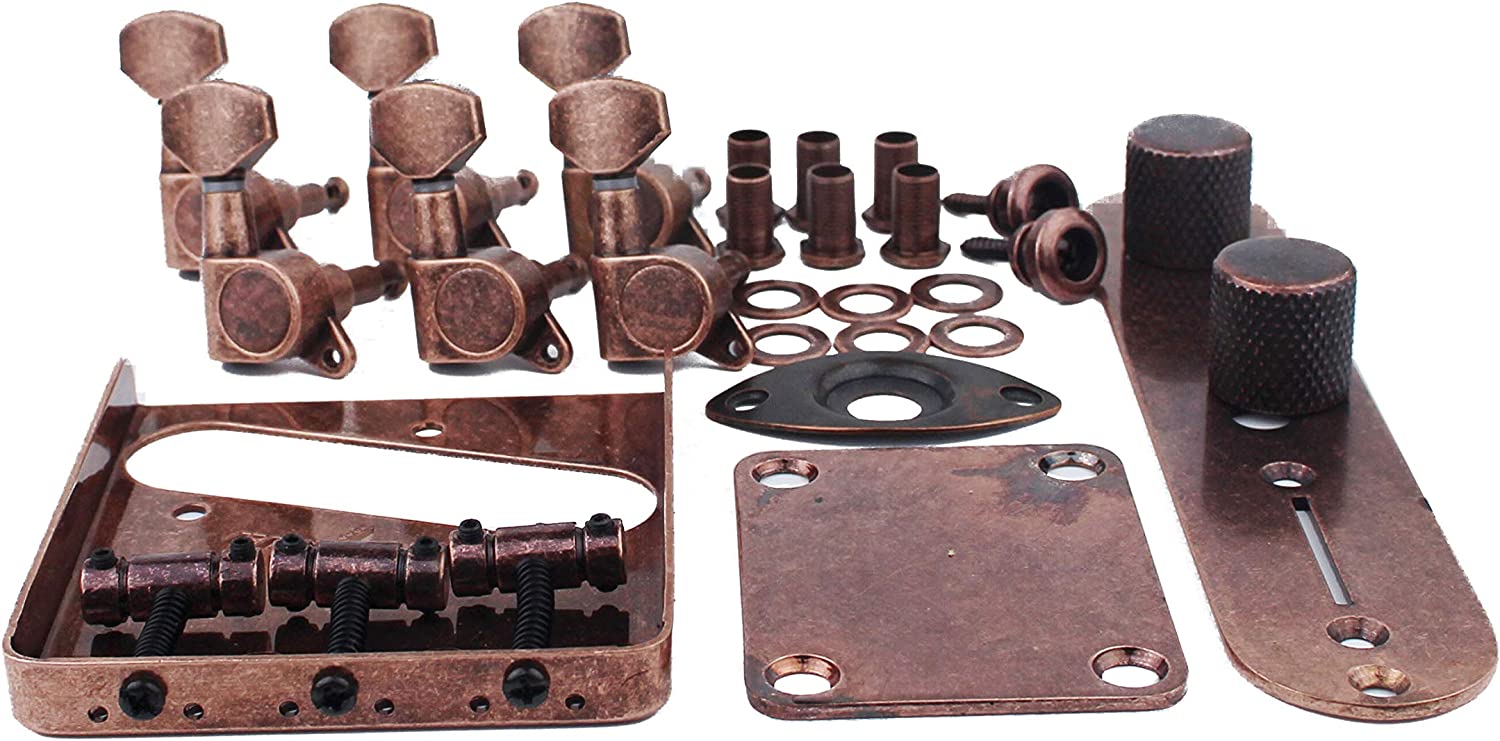 Guyker Copper Bronze Electric Guitar Accessories Set, Tuners (6R), Control Plate with 2Pcs Potentimeter Knobs, Fixed Bridge with 3 Saddles, 2 Strap Lock and Jack Plate
ABOUT PRODUCT
DESCRIPTION
ADDITIONAL INFOMATION
A set includes:
1 set of bronze tuners(6 for right). Mounting hardware (bushings and washers) included.
1pcs bronze control plate + 2 pcs potentimeter cap with 6mm dia. shaft pots.
1pcs bronze neck plate.
1pcs bronze jack plate. 2pcs strap lock button.
1pcs bronze fixed guitar bridge with 3 saddles.
Follow
Be Among the Thousands of Satisfied Customers
Add a photo with the hashtag #guyker_guitar