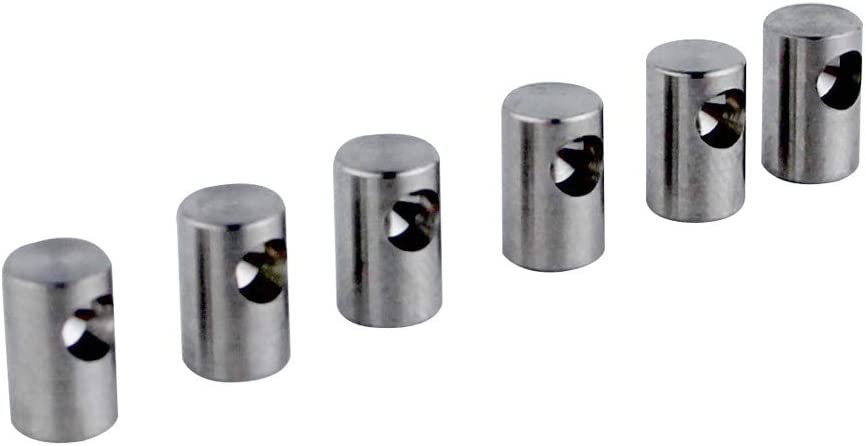 Guyker Titanium Alloy String Lock Insert Blocks (Set of 6) Part Replacement Compatible with Floyd Rose FR Tremolo System
ABOUT PRODUCT
DESCRIPTION
ADDITIONAL INFOMATION
Benefits / Features
- Floyd rose saddles can help prevent string breakage, improving tone and sustain and keeping your guitar in tone.
- Titanium alloy construction, anti-rust and stable, durable and easy to install.
- Genuine replacement saddles inserts compatible with Floyd Rose Titanium Tremolo System. 
- Great electric guitar accessory and replacement for guitar lovers, easy to install and use.
- Delicate workmanship with good texture, smooth surface for you to use.
- Made of titanium alloy to better protect the strings.
Specifications:
- Material: titanium alloy
Follow
Be Among the Thousands of Satisfied Customers
Add a photo with the hashtag #guyker_guitar