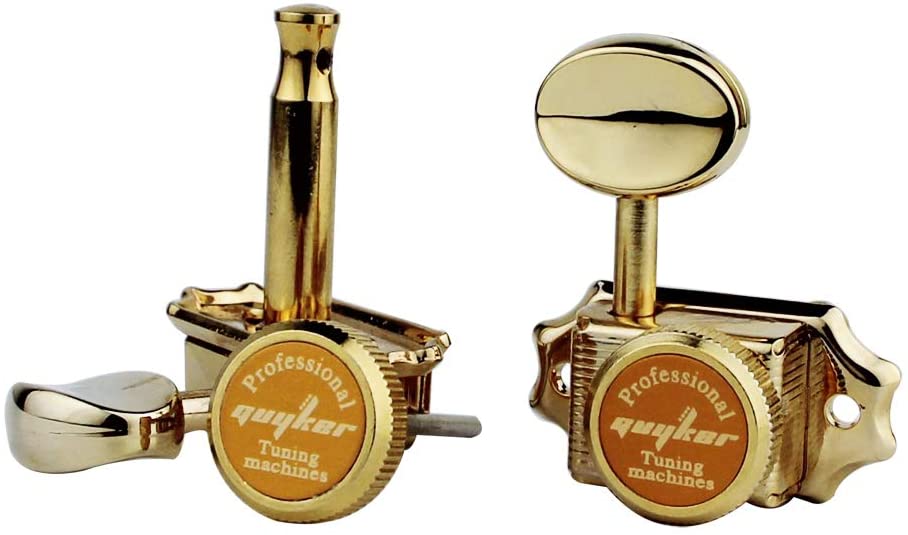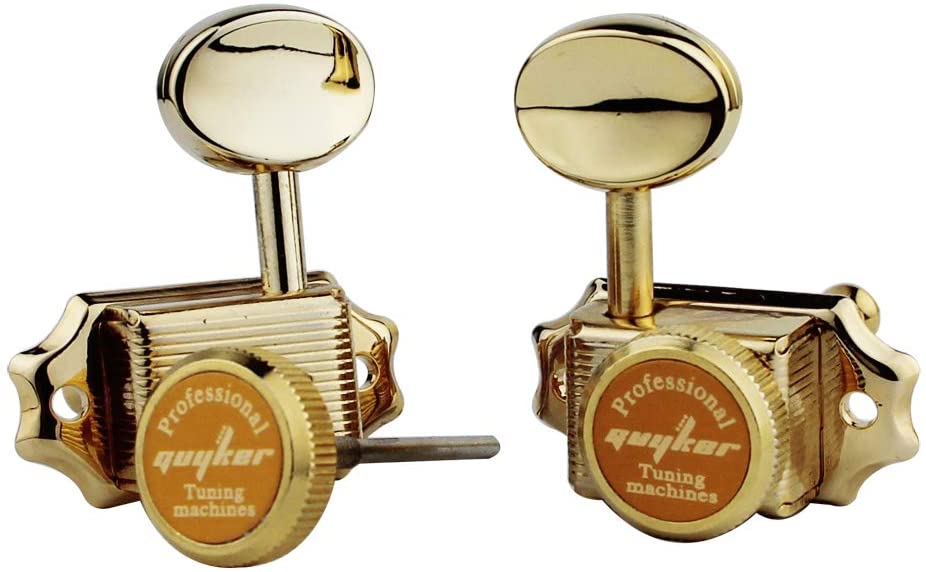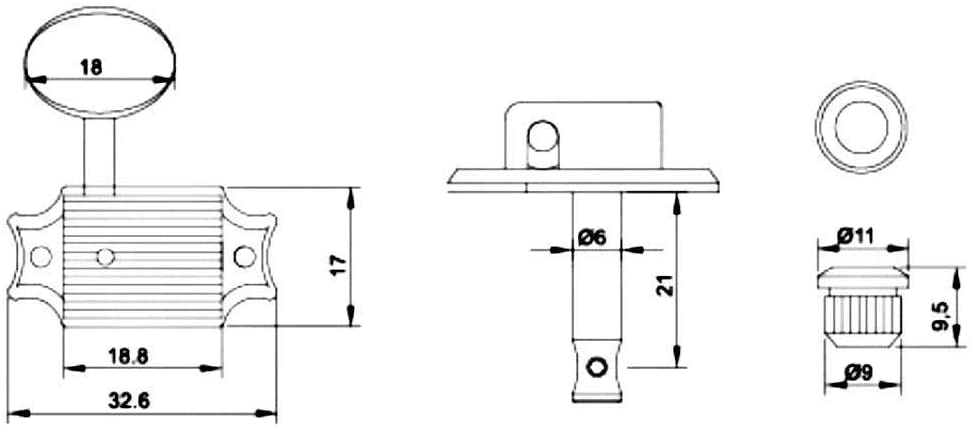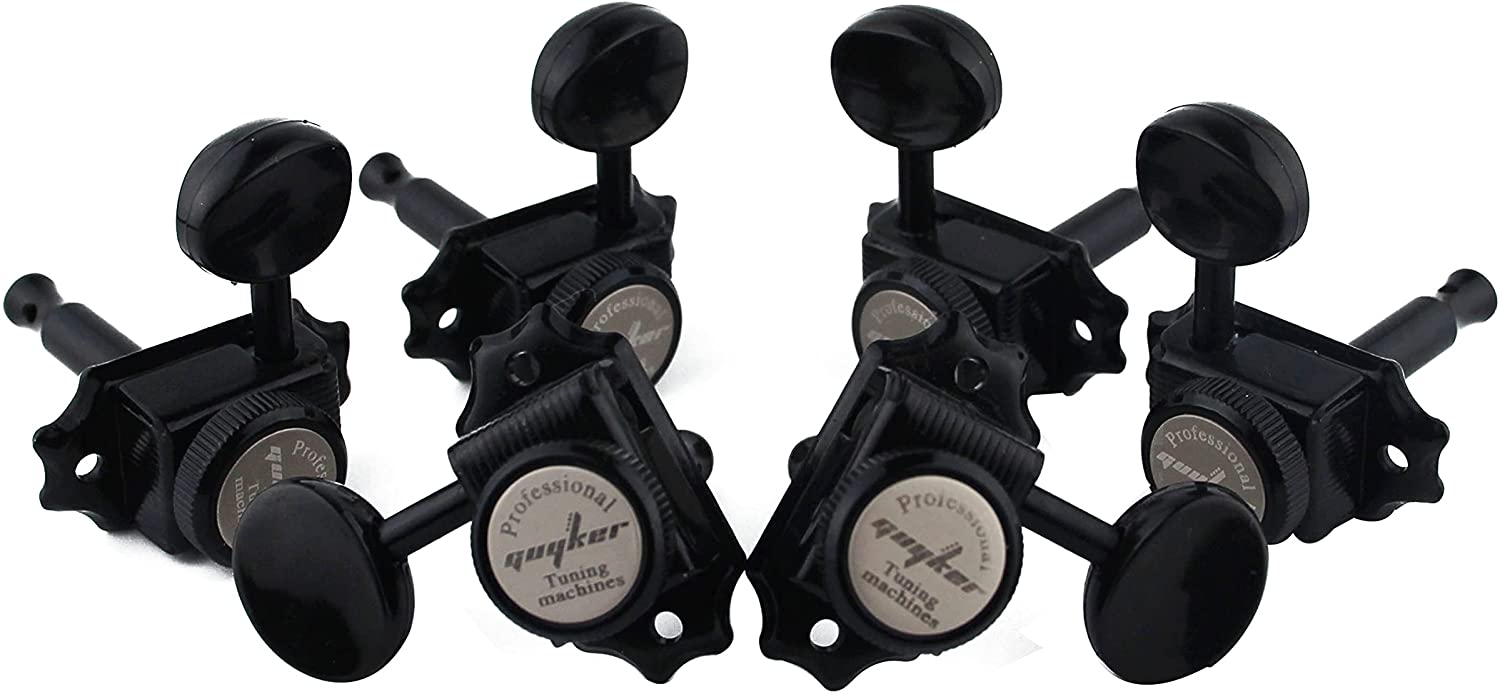 Guyker Guitar Locking Tuners (3L + 3R Handed) – Vintage Deluxe Lock String Tuning Key Pegs Machine Heads Replacement Parts for ST TL Style Electric, Folk or Acoustic Guitars – Gold
ABOUT PRODUCT
DESCRIPTION
ADDITIONAL INFOMATION
Color: Gold
Good locking tuner pegs can ensure you to play your beloved guitar flexibly and accurately. Guyker lock guitar
pegheads compatible with LP, SG, EPI, Tele style electric or acoustic guitars. Featured with sealed machine heads
and heavy-duty internal gear, it can turn smoothly, enabling the player to tune accurately and easily.
Feature:
- Replacement / Upgrade parts for electric or acoustic guitars or precision instruments.
- Heavy duty, chrome plated. Easy to install, quick and accurate tuning.
- Durable and highly reliable for easy, smooth, and precise tuning.
- Made of solid materials with an elegant and professional look.
- Provides finer tuning and greater stability.
- With heavy duty internal gear.
- 3 colors available: chrome, gold, black
- Style no.: GK45SP
Package Includes:
6 x Guitar machine head (3R + 3L)
6 x Threaded Bushings
12 x Mount Screws
Follow
Be Among the Thousands of Satisfied Customers
Add a photo with the hashtag #guyker_guitar