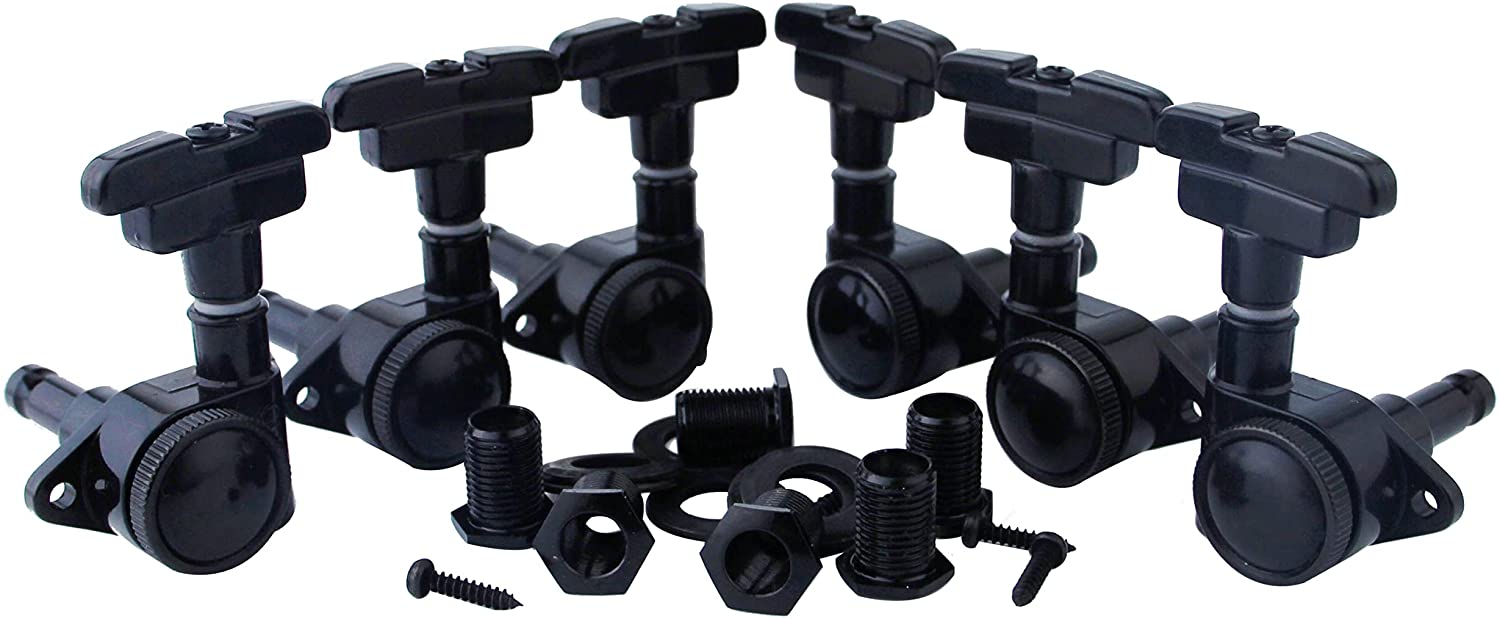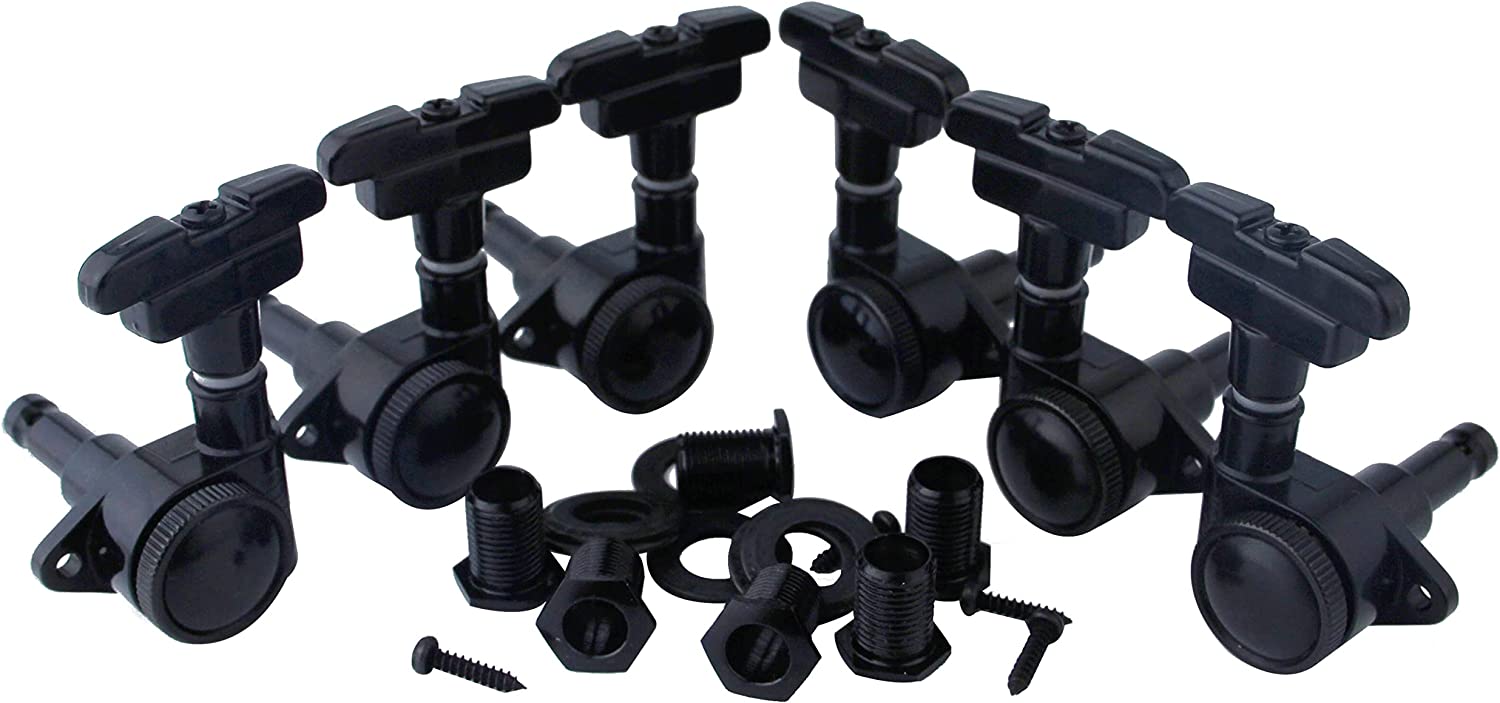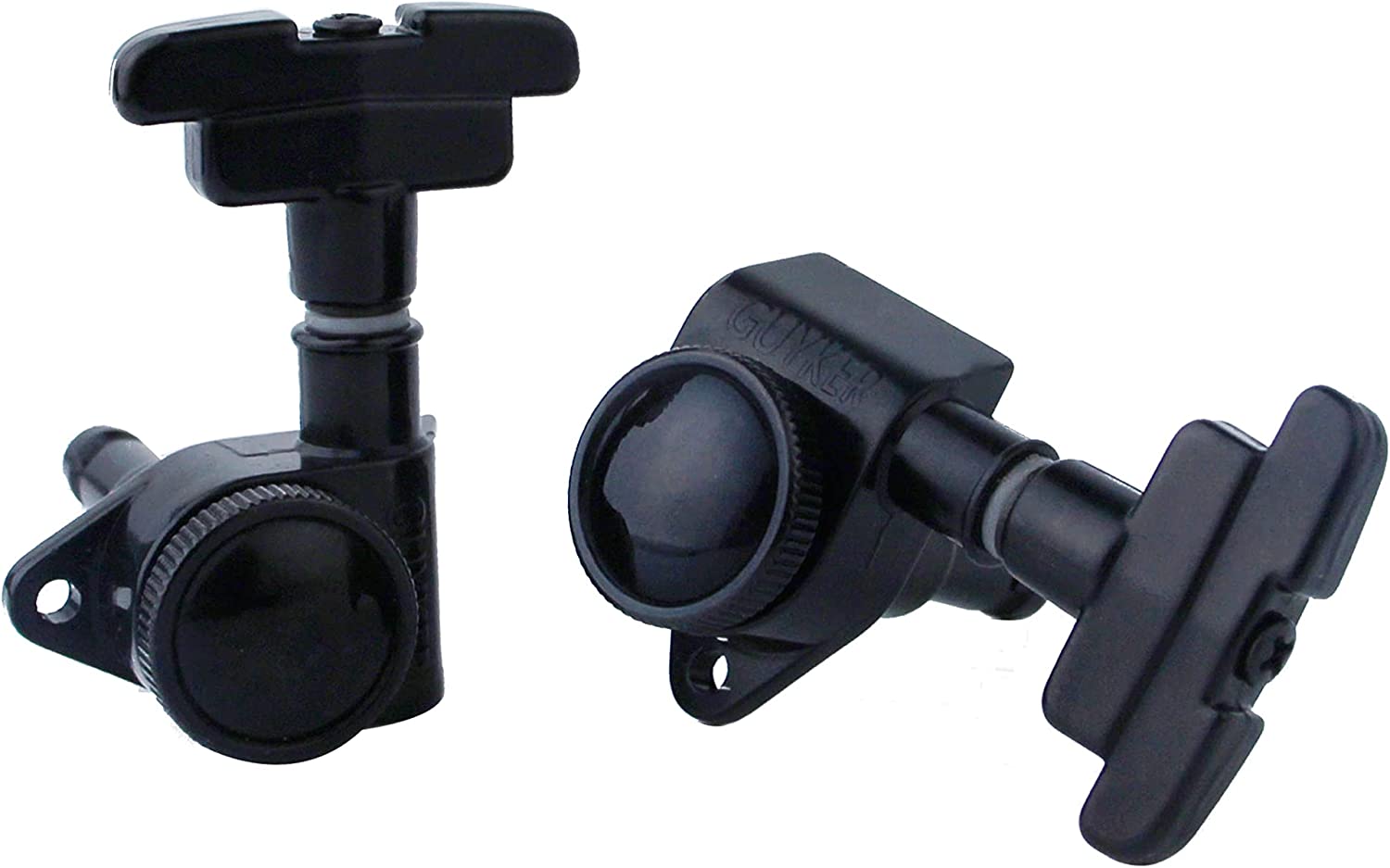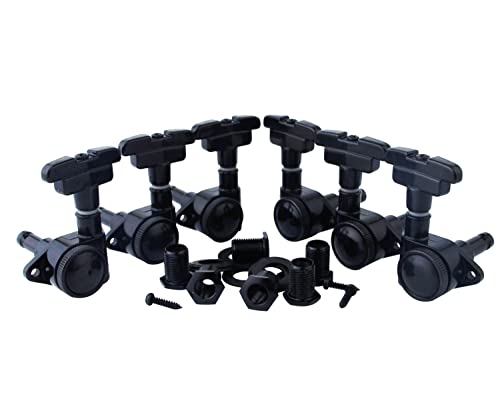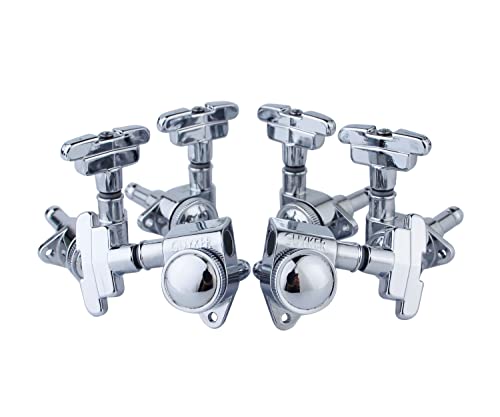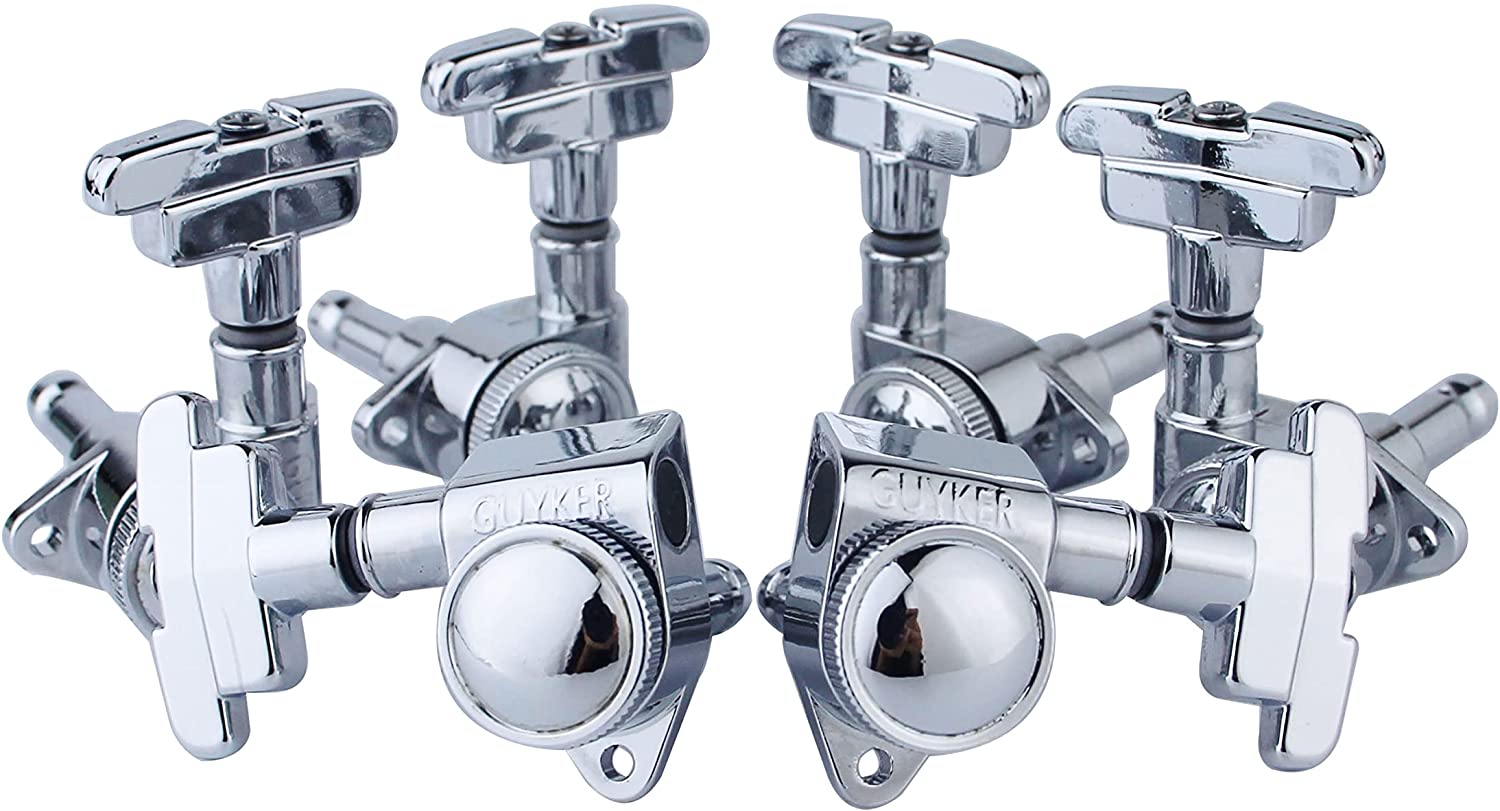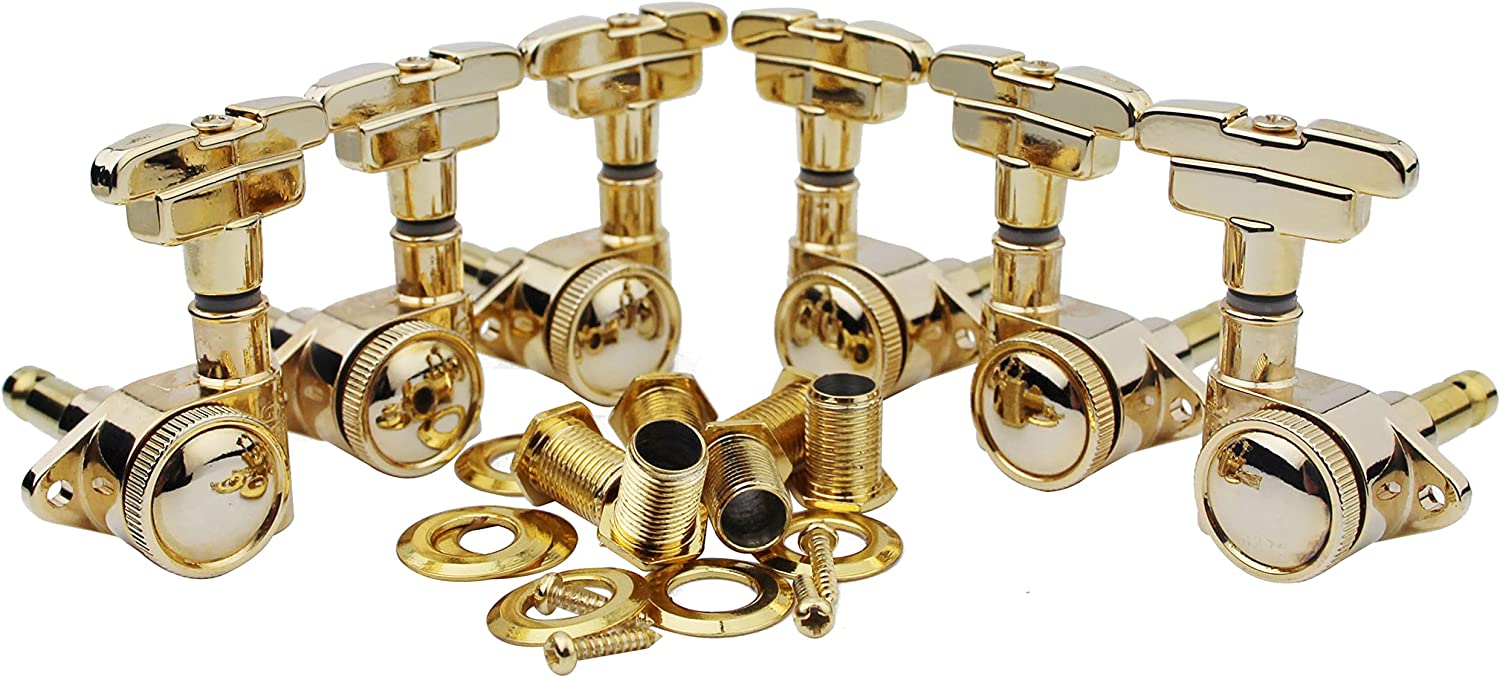 Guyker Guitar Locking Tuners (3L + 3R Handed) - 1:21 Lock String Art Deco Rotomatic Tuning Key Pegs Machine Head with Imperial Style Head Replacement for Electric, Folk or Acoustic Guitars
ABOUT PRODUCT
DESCRIPTION
ADDITIONAL INFOMATION
Gear Ratio - 1:21, designed to fit modern 10mm headstock peg holes.

Imperial style button with sealed housing and 90 degree fixing tag.

Guitar locking tuning machines with heavy duty internal gear, sturdy and convenient.

Mounting hardware (screws, bushings and washers) included.

Set of Imperial style 3 x 3 headstock acoustic or electric guitar machine heads.
Follow
Be Among the Thousands of Satisfied Customers
Add a photo with the hashtag #guyker_guitar