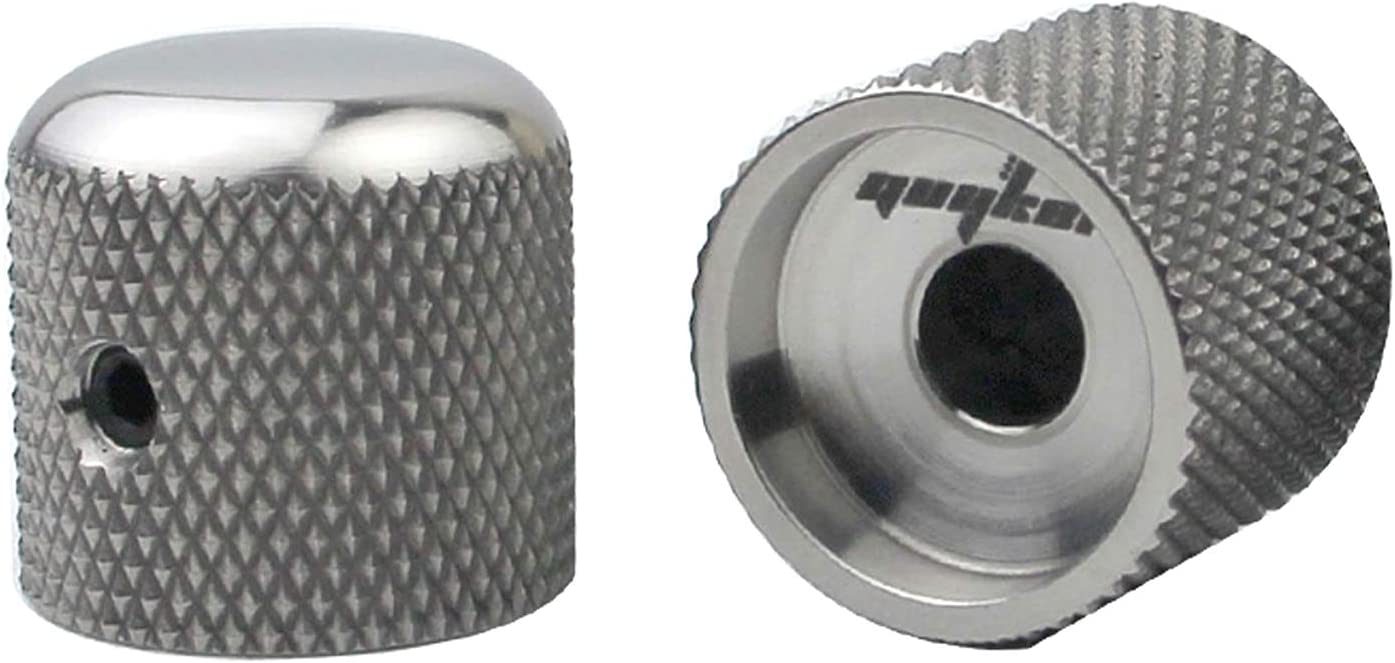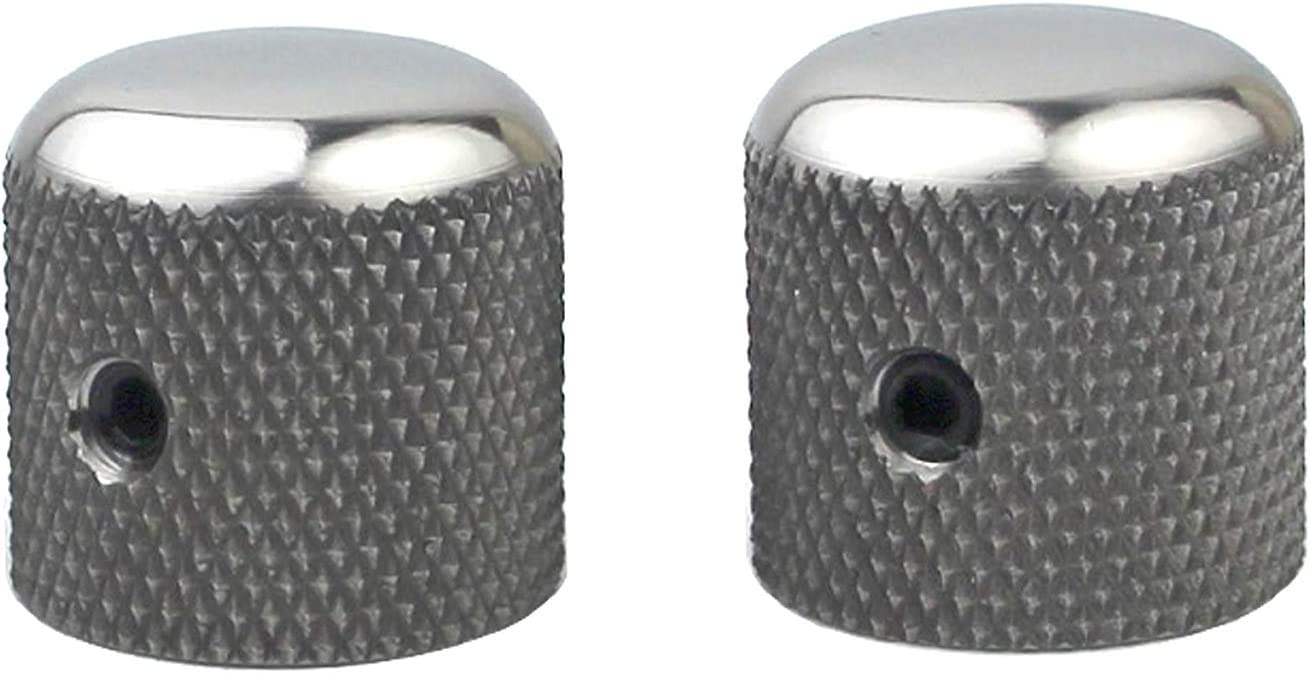 Guyker Titanium Alloy Potentiometer Control Knobs with 6mm(0.24") Dia. Shaft Pot - High Grade Knurled Volume Tuning Audio Knob Replacement for Electric Guitar or Precision Bass - CNC Machined
ABOUT PRODUCT
DESCRIPTION
ADDITIONAL INFOMATION
Top Quality: Totally made from high-grade Titanium Alloy - CNC machined, make it not only durable, but also very beautiful.

Size: The Inner hollow potentiometer shaft diameter is approx. 6mm (0.24 inch).

Compatible with almost Fender Tele, Gibson Les Paul, Strat style electric guitar or precision bass instruments.

Knurled knobs are for sound equipments or rotary potentiometer, for protection and easy control.

Best Gift: This delicate set of knobs will be a great gift for those who like to DIY their own guitars, and it is also the best choice for replacing your old or dirty knobs.
Follow
Be Among the Thousands of Satisfied Customers
Add a photo with the hashtag #guyker_guitar