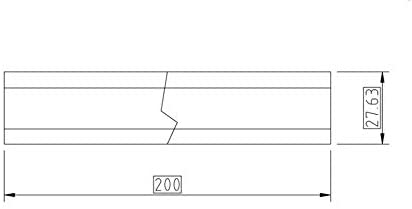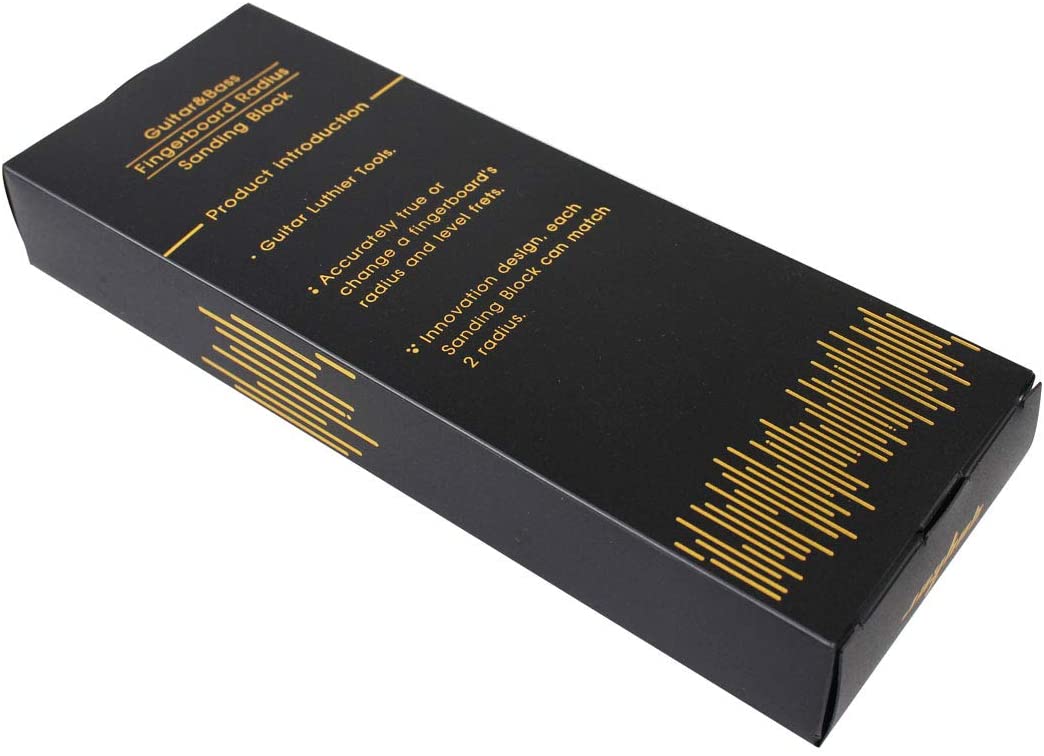 Guyker Two-Way Radius Sanding Block for Fret Leveling Fingerboard - Aluminum Sanding Beam Luthier Tool for Guitar & Bass Repair & Maintenance CNC Machined (1 Piece, Radius 10" + 14")
尺寸:
1 Piece, Radius 12" + 16"
ABOUT PRODUCT
DESCRIPTION
ADDITIONAL INFOMATION
Guyker two-way aluminum fingerboard radius sanding blocks used in guitar building and repairing, it's the perfect
way to level fingerboard accurately with it. When working on compound radius fretboard, simply change blocks as
you progress along the neck. Not only can you grind the radian leveling, but also can cooperate with a variety of
fixtures to glue and fix the neck fingerboard.
Features:
- Aluminum construction - CNC machined, stable and sturdy, not easy to deform.
- Accurately true or change a fingerboard's radius and level frets.
- Innovation design, each sanding beam can math 2 radius.
- Protect guitar and bass from scratching.
- Wonderful DIY parts for guitarists or luthiers.
- Used for shaping a radiused fretboard and leveling installed frets.
- A quick visual check keeps you from accidentally altering the shape a mistake that's easy to make and hard to
fix.
Specifications:
Material: Aluminum alloy
Dimensions: 200mm * 72.7mm * 27.6mm. (7.87 x 2.86 x 1.09 in)
Application for guitar & bass fingerboard.
Radian: 7.25" + 15", 9.5" + 20", 10" + 14" and 12" + 16". (optional)
8 radians is optional, there are two different radiuses on each block:
Radian: 7.25" + 15"
Radian: 9.5" + 20"
Radian: 10" + 14"
Radian: 12" + 16".
Package included:
- 1 Piece of Two-way Sanding Block
Note:
Sandpaper not included.
Different guitars need different arc grinding blocks, please confirm the size of your Guitar or Bass before you purchase.
Follow
Be Among the Thousands of Satisfied Customers
Add a photo with the hashtag #guyker_guitar